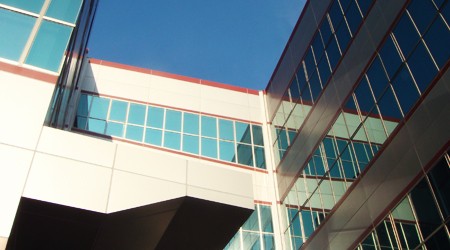 ◎Profile
Cosmovac Industrial Co., Ltd. is a professional Thin Film Technology Supplier. In order to satisfy all customers, our professional coating center is able to operate 24 hours a day and still offers high quality products and swift delivery services.
◎Professional Coating Service
We have an assortment of automatically controlled ion plating equipments to suit for different customer demands and to maintain high quality standards.
Our equipments and raw materials are imported from overseas and are selected in accordance with different coating categories.
There are 3 shift working system in our company to ensure we can deliver products in any time.
Cosmovac Industrial Co., Ltd. has secured ISO 9002 and we will always commit ourselves to perform under our quality management system in order to provide the best services to our customers.
Service Specialization
*Hard coating:
DLC coating (Diamond like carbon)
Diamond coating
TiN coating (Titanium nitride)
TiCN coating (Titanium carbon nitride)
TiAlCrN coating (Titanium Aluminum Chromium nitride)
TiAlN coating (Titanium Aluminum nitride)
TiCrN coating (Titanium Chromium nitride)
AlCrN coating (Aluminum Chromium nitride)
CrN coating (Chromium nitride)
TiX coating (Super hard film of titanium series)
Tacon coating
* PVD equipment
* CD, CD-R mold
* Lapping & polishing service
* Filter system
* Lapping and polishing equipment
Film Coating Processing Supplier
Cosmovac Industrial Co., Ltd. has been specializing in Film Coating Industry for almost 30 years. We not only specializing in Super Hard Film Coating, Surface Transformation Process and Spray Polishing Service, but also supply Precision Filtering Equipment and Coating Equipment, such as Liquid Filtering Equipment and Ion Plating Equipment. Please do not hesitate to contact us if you are interested in Oil Water Separator and TiN Coating Machine.
‧Main Product:
‧Super Hard Film Coating
‧Coating Equipment
‧Precision Filtering Equipment
‧Surface Transformation Process
‧Automatic Mirror Machine
Cosmovac Industrial co., LTD 
Address : No.135, Heping E. Rd., Yongkang City, Tainan County 710, Taiwan (R.O.C.) TEL:06-2533371
Copyright ©1989 of Cosmovac. All Rights Reserved.
Designed by humenad | 旭創
,
Hosting in ithost | 旭創
suggest use IE 7.0 ir Mozilla Firefox, and use 1024*768 to take best view.