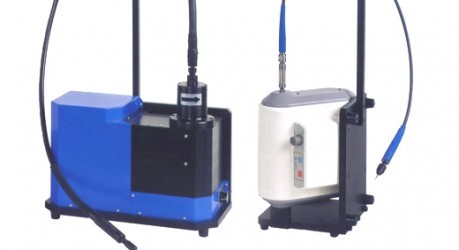 Item No.
Product Name
Shake Spindle
Description
Principles of the Shaking Motion:

Cutting: Able to drill, ream, chamfer, groove and cut, etc.

Polishing: Able to be equipped with grindstone, grind stick, cloth wheel and hobbing wheel for polishing. Able to obtain flat surfaces, beautiful curves, smooth corners like done by machines.

Install shiftable shaft: the shaking motion of the shaft will reach the tip of the tool first, then making the working field more flexible and convenient.
Features
Specialties of the Shaking Spindle:
●Able to both cut and polish.
●Does not easily conduct head or burn during work.
●Work pieces may be held by hand when processing (low vibrations).
●May install circular steel saws for grooving or cutting process.
●Does not deform the working piece when polishing.
●Indented surfaces on sculptures can also be polished.
●Sharp edges and crest lines will not chamfer when polishing.
●Glass materials can also be polished.
●Acrylic materials can also be polished without nebulization.
●Parts painted with baking varnish can also be polished.
●Grinding wheel does not clog easily when polishing, thus prolonging its life.
●Tool life can be greatly lengthened.
Specification
OMS 系列 (OMS-20 OMS-07 OMS-07A)
Cosmovac Industrial co., LTD 
Address : No.135, Heping E. Rd., Yongkang City, Tainan County 710, Taiwan (R.O.C.) TEL:06-2533371
Copyright ©1989 of Cosmovac. All Rights Reserved.
Designed by humenad | 旭創
,
Hosting in ithost | 旭創
suggest use IE 7.0 ir Mozilla Firefox, and use 1024*768 to take best view.