DLC Coating/ Diamond Coating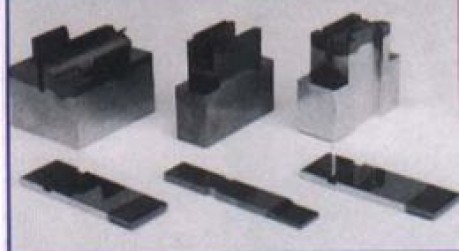 DLC coating (diamond-like carbon) is the combination of diamond (SP3) and graphite (SP2). The physical and chemical properties of DLC are intermediate to that of diamond and graphite.
Properties of DLC coating:
•Exceptional in hardness
•High resistance towards acid and base
•Effective insulator
•Forms little friction
•Chemically stable
Since the DLC coating has such exceptional properties as mentioned above, it is commonly used in industries related with machinery, electronics and semi-conductors, etc.
Our company is in cooperation with a large coating company in Japan, and has developed a high quality DLC Coating with an extremely low coefficient of friction (0.05~0.1) and great adhesive force (confirmed with a 150-kg pressure HRC test); thus, we take the outstanding DLC Coating very serious.
Features
The DLC Coating color: Bright black
Micro-hardness of DLC coating: Hv 1900
The DLC Coating thickness: 0.5~3μm
Coefficient of friction of DLC coating: <0.1
Adhesive force of DLC coating: >40N
Specification
◆DLC coating temperature : ≦ 200ºC
◆Materials of substrate :
SUS, HSS, SKD, steel, WC, ceramics, Al alloy, Ti alloy ....etc.,
◆DLC Coating applications:
1.Molds for IC, optical disk(CD, CD-R, CD-RW and DVD), LCD, cans, plastics, Al-Mg alloy and Ti alloy, etc.
2.SMT nozzles
3.Bearings and shafts
4.Mobiles parts and aircrafts parts
5.Parts for medicine

Cosmovac Industrial co., LTD 
Address : No.135, Heping E. Rd., Yongkang City, Tainan County 710, Taiwan (R.O.C.) TEL:06-2533371
Copyright ©1989 of Cosmovac. All Rights Reserved.
Designed by humenad | 旭創
,
Hosting in ithost | 旭創
suggest use IE 7.0 ir Mozilla Firefox, and use 1024*768 to take best view.