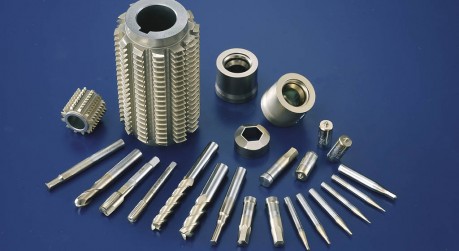 The TiX Coating forms little friction and it is able to withstand heat and wear. It is specialized in the processing of adamant materials and stainless steel. Therefore, TiX is often applied in heavy industries under intensive working environments.
Features
Color of TiX coating: light parchment gold
Miro-hardness of TiX coating: Hv2300
Thickness of TiX coating: 1-4µm
Thermal tolerance of TiX coating: 800º C
Coefficient of friction of TiX coating: 0.3
Adhesive force of TiX coating: >60N
Specification
Material of substrate: SUS, HSS, SKD61, WC, Al alloy, Ti alloy ---
Application: cutting tools for high-speed dry cutting, warm working punches and dies for SUS & alloy steel & alloy, and mechanical parts.
Cosmovac Industrial co., LTD 
Address : No.135, Heping E. Rd., Yongkang City, Tainan County 710, Taiwan (R.O.C.) TEL:06-2533371
Copyright ©1989 of Cosmovac. All Rights Reserved.
Designed by humenad | 旭創
,
Hosting in ithost | 旭創
suggest use IE 7.0 ir Mozilla Firefox, and use 1024*768 to take best view.